Actors John Suazo and David Pevsner are joining Coffee House Chronicles for Episode 3!
John Suazo has worked as a model and started branching into acting in the last few years after many years in the U.S. Navy. Most recently, John appeared in the web series Steam Room Stories.
Here is a video of John Suazo walking in on our latest crowdfunding appeal: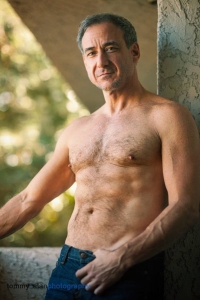 David Pevsner has appeared in Grey's Anatomy, Law & Order: LA, Modern Family, 300: Rise of an Empire, and numerous other productions. Many know him as Ross on the LGBT-themed web series Old Dogs & New Tricks.
We are making plans to shoot Coffee House Chronicles Episode 3 in April. Click here for the Indiegogo link.
Keep up to date on all Text Engine Productions on this site!